Pool Deck Travertine

Travertine pavers are cut from natural stone and are in the same family as limestone. Natural stone paving materials have a special look and are very different from manmade materials. It is one of the best materials for pool paving and outdoor landscaping. The Travertine Pavers are a formation of natural materials that have been created over a long period of time. As a result, the travertine stone has a variety of natural colorations and patterns.
Travertine pavers come in many styles and various colors such as a variety of tones of caramel, grey, brown, ivory, red and gold. Natural travertine can also be found in shades of rust that can be used in beautiful combinations of yellow, brown, and pink. For those who want more of a concrete appearance, you can pick travertine in white and beige. All of these will look great on your Pool Deck, but if you are unsure, please use the form on this page to get in touch with us and see all the available colors we have for you.
The travertine pavers are very durable and last for many years which are one of the best benefits about installing this natural stone on your pool deck, when compared to others. Also, by being a natural stone, the colors also do not suffer discoloration and retain their luster even after many years of usage. This feature is a plus, specially in particularly hot places like South Florida, specially during the summer, when temperatures rise and people use their pools more often. It does not show any signs of efflorescence that is visible in concrete and other such substances.
Most Popular Travertine Pavers Colors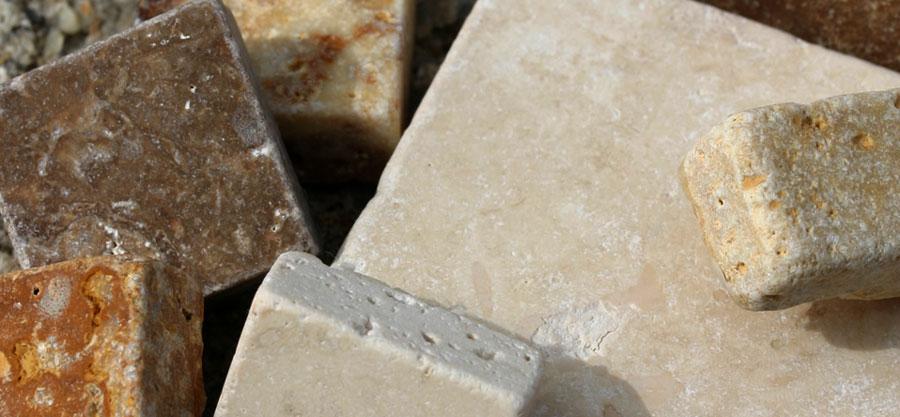 There are different names and colors available for Travertine Pavers for Pool Decks in the market. These are the most popular ones:
1. Cream Color
2. Light & Dark Brown
3. Gold (Yellow)
4. Grey (Silver)
5. Red
6. Walnut
7. Ivory
8. Golden Brown
9. Beige
10. Multicolored
Make sure you consult our experienced staff on the best option for your specific project. You can use the form on this page to get in touch with us, and we will get back to you to schedule an 100% free consultation in no time.
Pool Deck Travertine Image Gallery
Take a look below at some of the Pool Decks in Travertine Pavers we've delivered, so you can have an idea how these will look like on your home. Click on a thumbnail below to see a larger image.