Spray-Deck Pool Deck
Spray-Deck is the cost-effective and easy way to create a colorful, textured surface over unattractive or dull, structurally-sound concrete without the mess and expense of full removal. This spray-on overlayment is durable and easy to maintain and has the look of brand new concrete. With unlimited color choices, Spray-Deck will restore the look of your pool deck quickly and in a really sound and cost effective way.

Spray-Deck is resistant to abrasion and perfect for high traffic areas such as your pool deck.
Spray-Deck Popular Color Choices
Like mentioned above, Spray-Deck for pool decks can have unlimited colors, depending on the mixture applied and on the customer's preference, but these are the most popular colors used for Spray-Deck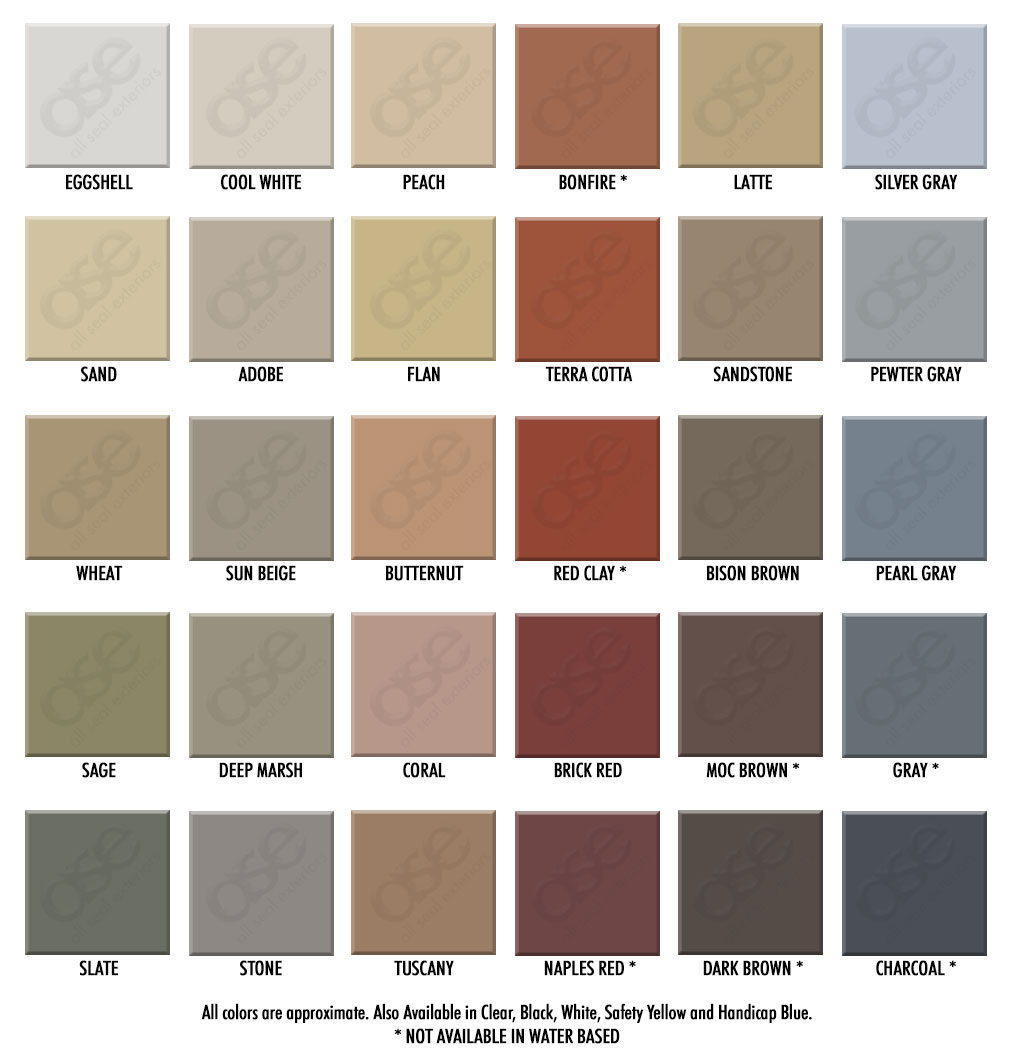 Please use these colors only as a guide. In reality, we can produce any kind of Spray-Deck color you'd like, or whatever suits your pool deck.
Pool Spray-Deck Image Gallery
Take a look at some Pool Deck projects done with Spray-Deck. Click on the thumbnails to see a larger image from the gallery.
Spray-Deck Advantages You Can't Look Away From
Slip-resistant – This coating is sprayed using a hopper gun and the sprayed material is troweled a bit to knock down sharp tips. This method creates a trowel finish that is similar to stucco. The difference with stucco is that the knocked down coating has a less intense texture. This makes it easier to walk on even with bare feet. The great thing about this texture is that it enhances traction, making the pool deck less slippery.
Heat-reflective – The acrylic concrete spray texture has this heat-reflective feature that keeps the surface cooler than other types of pool deck materials. Regardless of how long it has been baking under the sun, the coating is 30% cooler. This makes it even more comfortable for bare feet to walk on.
Aesthetically Pleasing – The texture of a knockdown finish is interesting and unique. It gives the pool deck a certain kind of appeal that is subtle enough to blend in with the pool area but textured enough to turn heads. It can be further enhanced by engraving or saw cutting. Another way to customize its look is through concrete staining. Although acrylic concrete coating comes in a few different colors, concrete stains come in a wider range of colors. You may also use it with other resurfacing systems like stamped overlays.
Durable – The most common myth about resurfacing systems like a knockdown texture is that it is not durable enough. Although only a thin layer of this material is applied on the concrete pool deck, it is durable and sturdy enough to stay put and last many years. More so with a layer of concrete sealer.
Economical – Compared to tearing out the old concrete pool deck and replacing it with a new one, spraying it with an acrylic concrete coating is a lot more affordable. Labor and materials cost less and the maintenance required is very minimal. Although affordable, the quality, durability, appeal, and function of the pool deck itself are never compromised.